Become a Certified Processed-Free Facilitator!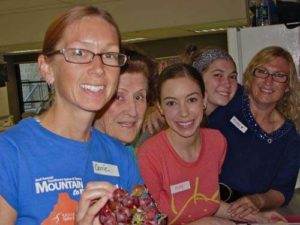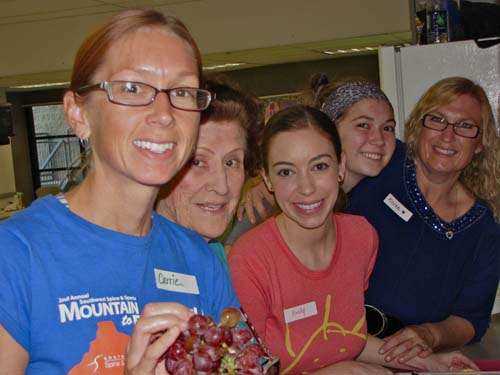 Are you a practitioner who wants your clients to know more about the importance of nutrition?
You may already be doing private teaching, but would it be easier if you had a plug-and-play presentation to help you change lives about nutrition?
Now there's an easy way for you to teach The Science of Skinny!
Already required reading at Nutrition Institutes and a source book for support groups around the country, The Science of Skinny provides the understanding that everything that grows naturally is perfect in its whole form.
Dee has developed a 9-hour DVD training program to get you up to speed on how to teach the nutrition concepts in The Science of Skinny. As a trained Processed-Free Facilitator, you'll get access to all of the PowerPoints and online videos that will help you teach this life-changing program to your community.
If you are ready to be an agent of change, and want to teach The Science of Skinny nutrition concepts to your community, click below to learn more!
FAQ's About Processed-Free America's Healthy Kids Nutrition Program
For more in-depth information about how you can join this amazing program, click here 
Below is our current list of Licensed Processed-Free Facilitors!
United States························Arizona··································· Chandler··································Judith Garner
United States························Arizona··································· Chandler··································Carol Ensminger
United States························Arizona··································· Phoenix····································Bob Grant
United States························Arizona··································· Phoenix····································Nancy Dirstine
United States························Arizona··································· Phoenix···································Trish Clark
United States························Arizona··································· Phoenix······························Michelle Moreno
United States························Arizona··································· Phoenix···································Colleen Poiani
United States························Arizona··································· Phoenix···································Cathleen Cole
United States························Arizona··································· Scottsdale································Ariana Jones
United States························Arizona··································· Tempe·····································Leah Baguet
United States························Arizona··································· Tucson····································Shelley Zebb
United States························Colorado······························· Colorado Springs·····················Lisa Bernstein
United States························Colorado······························· Monument·································Michelle Fuentes
United States························Colorado······························· Roxborough······························Candee Heldt
United States························Connecticut····························East Haven·······························Lanna Berkun
United States························Connecticut····························Middlebury…………………………………..Julie Clark
United States························Connecticut····························Milford……………………………….Alison Eamiello
United States························Connecticut····························Orange…………………………………………Rita Lang
United States························Connecticut····························Woodbury································Heidi Vollmer
United States························Florida····································Pensacola································Tracy Poston
United States························Maine·····································Holden································Wendy Johnson
United States························Nevada··································Las Vegas·······························Steve Horwood
United States························South Carolina························Lugoff·································Laura Mickelson
United States························Texas································· Dripping Springs·························Stefanie Dwyer
United States························Texas································· Flint···········································Lavonia Nowell
United States························Texas································· Houston·····························Laurie Misenheimer
United States························Texas································· Mineola······································Heidi Hoke
United States························Washington························Gig Harbor····························Tanner Goodsell
United States························Washington·························Seattle·········································Cheryl Bell